Ezra Levant
Canadian human rights activist & political writer…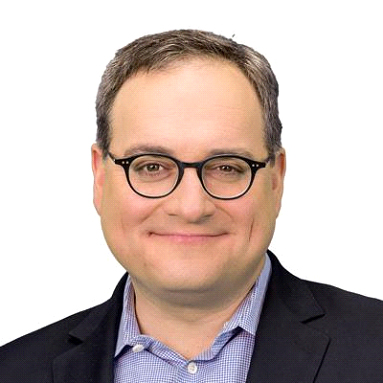 Ezra Levant
Canadian human rights activist, political writer, and father, Ezra Levant is the host of the Ezra Levant show and founder of Rebel News – the largest online independent news network in Canada.
Ezra's great grandfather emigrated to Canada in 1903 from Russia, establishing a homestead near Drumheller, Alberta. Ezra spent his early life growing up in a suburb of Calgary, where he attended a Jewish day school before making the switch to public school.
Ezra campaigned for the Reform Party of Canada as a teenager and joined it as a university student. Between 1990 – 1993, while studying at the University of Calgary, he and his two-person team won the best debating category in the Inter-Collegiate Business Competition held at Queen's University.
Ezra Levant earned his degree in Commerce through the University of Calgary and a degree in Law through the University of Alberta. He spent his early career working in law before making the transition into politics and media.
He has successfully written and published multiple bestselling political books, such as Ethical Oil, Groundswell: The Case for Fracking, China Virus – How Justin Trudeau's Pro-Communist Ideology is Putting Canadians in Danger, Trumping Trudeau: How Donald Trump will change Canada Even If Justin Trudeau Doesn't know it yet, and the Libranos – to name a few.
Ezra is self-admittedly: "not to everyone's tastes," as he takes a straight-forward, to-the-point approach, regardless of the difficult issues he's addressing. Ezra doesn't shy away from issues such as politics, free speech, foreign policy and much more. He prefers to address these issues honestly, without spin to fit the popular narrative the mainstream media perpetuates.
Ezra is known for calling out mainstream media and insists on there being more honest reporting, even if that means not shying away from having "controversial takes" in the name of free speech. He is openly against the establishment influencing media and supports the presence of private, grassroots organizations such as Rebel News.
Ezra makes daily appearances on Rebel News on their YouTube channel where he hosts the Ezra Levant show. To date, the main channel has amassed over 1.5 million subscribers. Rebel News aims to follow the facts wherever they may lead – even if it conflicts with the official narrative of the establishment. Ezra reports on important issues happening in the world, tackling subjects that mainstream media are too afraid to approach due to clear political bias.
He has no problem standing up to not only other media institutions and the government bodies and their representatives. He is outspoken about Trudeau's government and regularly criticizes his policies and his efforts to censor the media.
While many have made efforts to shut down the views of Rebel News, Ezra Levant continues to champion freedom of speech and oppose those who seek to silence honest commentary on what's going on in the world today.